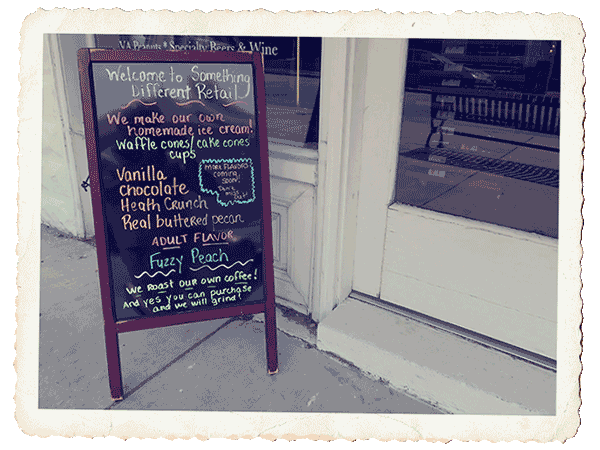 Something Different Retail
Specializing in Fine Neanderthal Cuisine
Visit our retail side where you can find most of our smoked meats and sides, packaged to take home and heat and serve. We also have our Homemade Super-Premium Ice Cream, clothing and freshly roasted peanuts. You can become a barbecue expert with our signature rubs.
Let Something Different Cater Your Next Event
We offer catering services on 3 different platforms
We will prepare your food for pick up
We will prepare your food and deliver it
We will prepare your food and provide full service catering.
We do not offer a "catering menu" because we feel it limits our abilities and your options.
Contact Sarah at (804) 758-8000 to make your event Something Different.